Ahead of the 2019 general election, we commenced civic education on the election and hosted series of campaign against electoral fraud such as printing and illegal possession of ballot papers, bribery of officials, under aged voting as well as vote buying and selling among others.
Seeing as electoral fraud is so diverse that legislation and commensurate sanctions cannot completely tackle the issue, we went deeper into the roots behaviour of the society using sensitisation and civic education as the most effective means of combating electoral fraud. We focused on specific target groups, as the problems and nature of education varies for each group.
In our campaigns, we channelled our efforts towards the primary instigators of electoral fraud, that is, political parties and candidates, the teaming voters, as well as staff of the national electoral body (INEC).
Prior to the commencement of the general elections, we had several discussions on our weekly radio program which aired on Kaduna State Media Corporation KSMC in order to enlighten voters on the importance of not selling their votes and how their votes can positively impact their lives and also the ills and vices that could result from participating in votes buying and its illegality so as to make vote selling less attractive.
Also, as part of the campaign, we disseminated hotlines to the public through which citizens can directly report electoral malpractices to the Independent National Electoral Commission (INEC) and law enforcement agencies. We took it upon ourselves to sensitise voters on electoral fraud using simplified infographics to create awareness on the various electoral offences and their consequences as prescribed by the Electoral Act 2010 (as amended). As the elections were concluded we compiled and documented all reported cases of electoral fraud and urged the relevant anti-graft agencies to quickly commence the process of prosecution in order to deter such practices in future elections.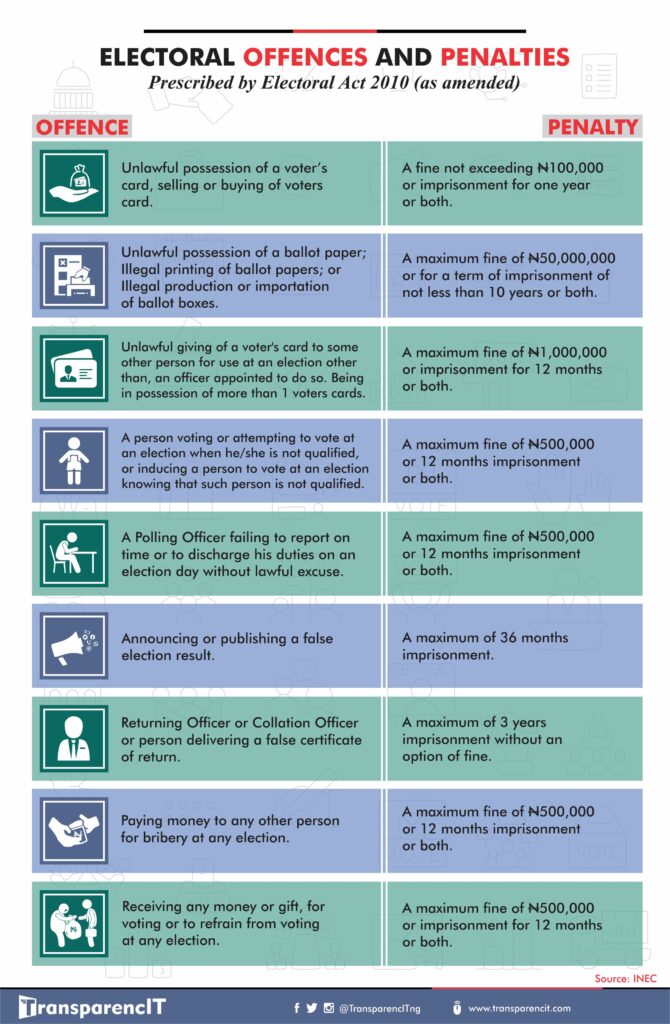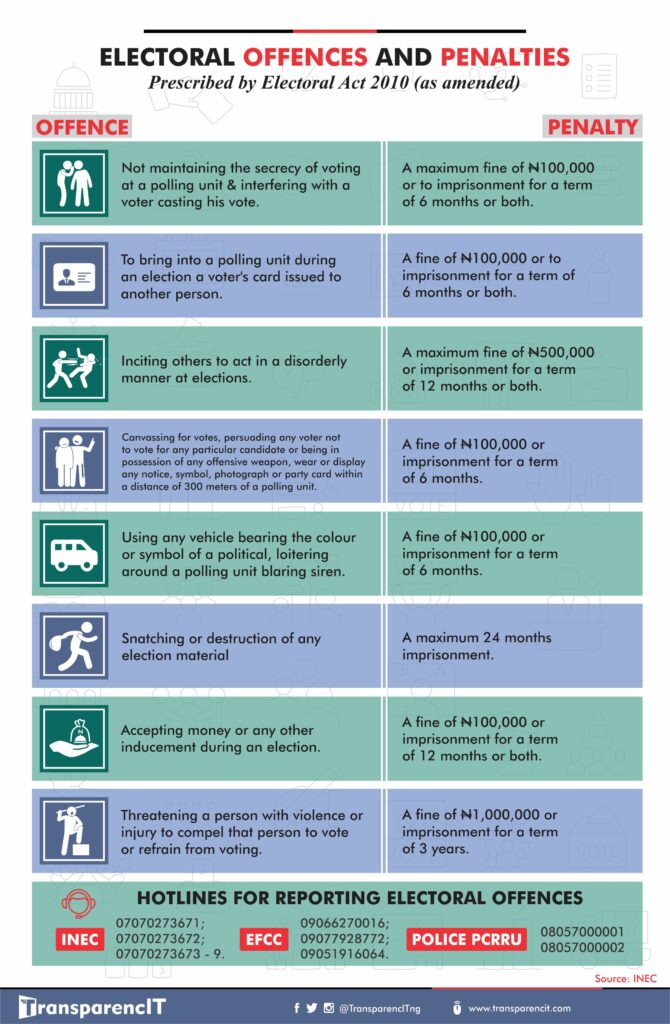 Read more here:
https://twitter.com/TransparencITng/status/1099296007907692545
https://twitter.com/search?q=transparencitng%20stopelectoralfraud&src=typd
http://www.efccnigeria.org/efcc/news/3896-2019-polls-transparencit-commends-efcc-s-anti-vote-buying-campaign-election-monitoring-role